We now offer Basic Handgun, Concealed Carry Permit, Advanced Handgun and Women's Only Firearm Education Classes!!
Image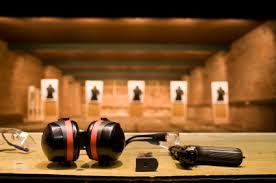 At Dragonman's, we know guns can be an intimidating topic, so we want everyone to have the opportunity to feel as comfortable and knowledgeable as possible. These courses are designed for individuals who have little to no experience handling a firearm and/or wish to obtain their concealed carry permit. Regardless of whether you are a first-time gun buyer, or an avid shooter, you will leave each class with the insight necessary to solidify the attitude, confidence, and awareness it takes to be a responsible gun owner for years to come! 
Classes are offered every weekend by Melissa, the manager of Dragonman's and Certified NRA Instructor.  Melissa has been NRA certified for four years in basic pistol, advanced defensive pistol, Inside the home, Outside the home, shotgun and rifle firearms training. She has 20+ years of experience to firearm exposure and gained invaluable training education from law enforcement officials and respected NRA instructors from around the country. In addition to being our marketing manager for advertising and YouTube content, research development coordinator and overall operations manager, Melissa enjoys teaching these classes on the side. 
Our assistant instructor is Don, a retired sheriff with extensive law enforcement experience and prior paramedic certification in Myrtle Beach, VA. He is certified in advanced pistol, intro and advanced rifle, basic shotgun and teaches the medical component of all our courses. Don also assists in the customer service department and gunsmithing on occasion. He's been a certified NRA instructor for eight years and enjoys competition shooting in his spare time. 
You can sign up, pay online and view more info at www.moderndefense1.com or email Melissa at moderndefense1@gmail.com to sign up.
Courses cover the following basic fundamentals: 
Basic Handgun + Concealed Carry Permit Course (Co-ed and Women's Only) $75-$95:
(classroom only or classroom + same day range time)
This course covers the following basic fundamentals:
Hands-on firearm handling technique exercises applied in the classroom and on the range. 

Proper Safety Techniques
The similarities and differences of handguns and revolvers. 
Anatomy of a semi-automatic handgun and revolver 
Proper firearm handling, slide practice, magazine loading and clearing the chamber. 
Proper breakdown and cleaning of a semi-automatic handgun and revolver..
Ammo anatomy (components, brands, firing mechanics, how to dispose, etc.)
Proper shooting technique (aim, grip, sight alignment, trigger control, stance, etc.)
Common misfires and how to approach them. 
Gun buying insight for personal protection and concealed carry. 
Proper storage options and recommendations. 
Holster options, material preferences, holster mistakes and recommendations. 
Use of lasers/lights 
Laws applicable to if/what/then type situations: Castle Doctrine, Stand Your Ground Law, Laws of Deadly Force, and more.

Shooting range practice, effective skill application and concealed carry shooting drills.  

Enhanced scenario drills introducing the individual to enhanced firearm practices, and solidifying confidence with use of a firearm. 
Please select class type based on classroom, range time and firearm rental options. 
Advanced Handgun $130:
(Classroom + range time) 
These are just a few of the topics covered in detail:
Safety guidelines 
Psychological, biological and emotional regulation in survival mode
Flight or fight response 
Psychology of the criminal mind, active shooters and terrorists. 
Home protection tips inside & outside the home 
Logistics of intrinsic handgun breakdown
Ammo logistics and preferences based on purpose 
Holster types and common mistakes
Proper holster presentation 
Levels of firearm readiness and when to apply  
Range drills consisting of teaching proper on the move shooting, barricade usage, point shooting, speed and accuracy drills, timed drills, one-handed mag changes and much more..
***We know your time is valuable, so our classes combine classroom and range portions on the same day. 
Class time averages 3.5-4 hours. Range time averages 2 hours. No exam is required. 
 
-Additional $10 for firearm rental 
-$200/person for private lesson 

Some things to bring on class day are the following: 
-Eye and Ear Protection 
-At least 100-200 rounds of ammo for the caliber of your handgun or 50-100 rounds for a 9mm, .38 or.380. 
-Handgun you plan to use (if you have one). If not, it is $20 for gun rental. 
-Water
-Notepad and Pen
-Range appropriate clothes
-Sunscreen and hat if necessary 
-Close-toed shoes

Classes are offered every other Saturday or Sunday at 9:30am, or by appointment. Visit www.moderndefense1.com, contact us at (719) 396-4381 or email moderndefense1@gmail.com to sign up.
You can also sign up and pay online at www.moderndefense1.com