Military Museum Dragonmans Colorado Springs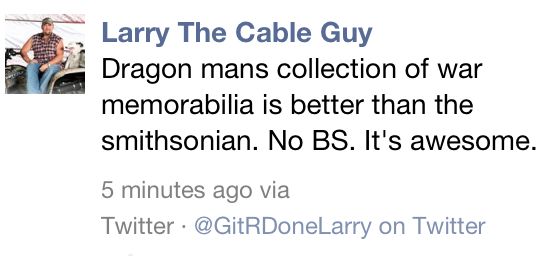 Information:
The museum season is April - November  
Museum Prices:
$20/ Adult
$10/ Children 10 years and younger
Guided tours only on Wednesday's, Friday's and Sunday's at 10 A.M. (Please arrive before 10am) --  
Private tours are also given to groups of 25 or more (or pay for 25) by reservation only - please call to reserve. 
If you would like to support the museum please consider making a donation. All proceeds go to the maintenance and item acquisition in the museum and all donations will be rewarded as a write-off for any tax year the donation is made.