Machine Gun Shoot 2021 on Sept. 18th & 19th!
Our annual machine gun shoot will take place this year on Sept. 18th & 19th all weekend! This only a partial list but these guns will be there for sure and the prices will be no higher. If ammo keeps coming down the prices may be lower. 
Entry admission is $10/person -- All shooters must sign into the main building and get a wrist band each day of the event! For questions, give us a call, (719) 683-2200.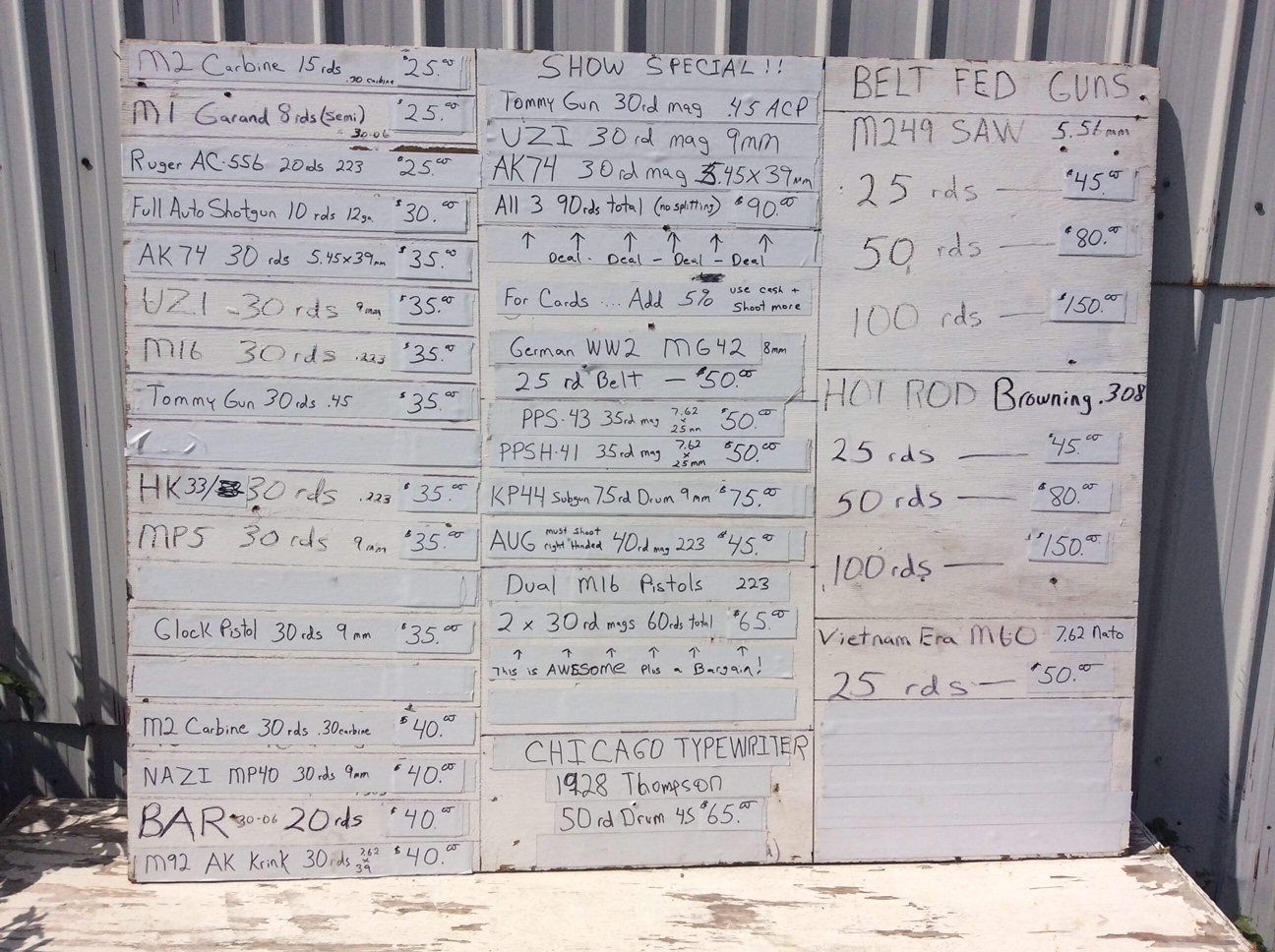 MUSEUM TOURS ARE ONLY WEDNESDAY, FRIDAY & SUNDAY AND START PROMPTLY AT 10AM (SEASONAL: APRIL - NOVEMBER)
Everything BUT the museum is open 9:30am - 4:00pm, Tuesday - Sunday
We are located at 1200 Dragonman Drive, Colorado Springs, CO 80929
Please search us on Google Maps to get your directions!
For all questions, please call us at (719) 683-2200 or (719) 683-2800
September 2021
| Sun | Mon | Tue | Wed | Thu | Fri | Sat |
| --- | --- | --- | --- | --- | --- | --- |
| | | | | | | |
| | | | | | | |
| | | | | | | |
| | | | | | | |
| | | | | | | |
| | | | | | | |
| | | | | | | |
| | | | | | | |
| | | | | | | |
| | | | | | | |