Cost and General Information:
$12 per person, (Everyone going on the range must pay, shooting or not)
Our shooting facility is OPEN TO THE PUBLIC and we DO NOT require a membership. 
Minors six and up are allowed to shoot with an adult. 
Image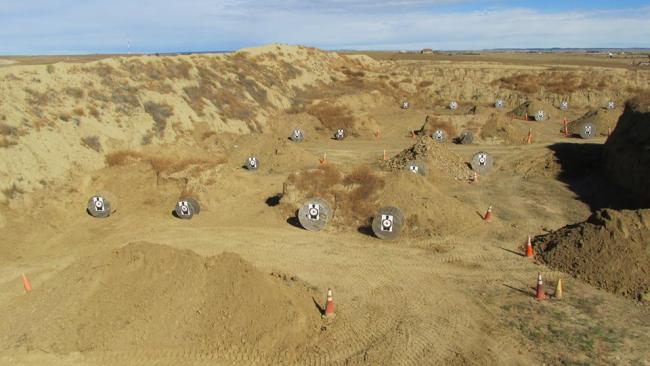 Hours of Operation: 
Tues - Sun: 9:30am - 4pm (If you sign in before 4pm, you can shoot until 5pm)
Monday: CLOSED (except if Monday is a major holiday) 
Open all major holiday including Thanksgiving and Christmas, call for holiday hours
Image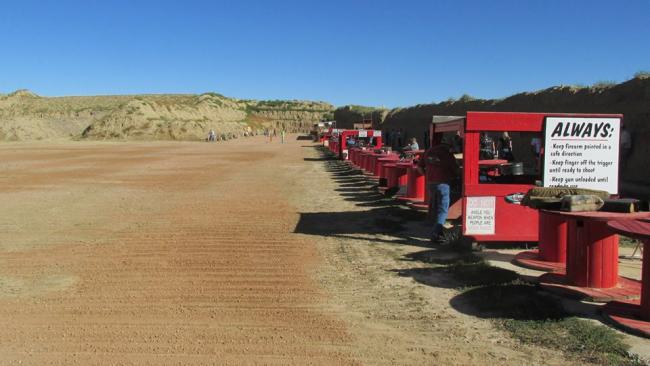 Ranges:
Handgun and Shotgun Ranges: 15ft - 25ft handgun and shotgun range
Rifle Ranges: 50-100yrds rifle range and a 220yd range for long range shooters.  
Skeet/ Clay Throwers: Automatic thrower rentals for $15/hr 
**We supply stands and paper targets, hearing/eye protection are available for purchase** 
Bringing a staple gun for the wooden stands is recommended
We are currently not renting due to an ammo shortage. Please call before you arrive if you are interested in renting. You can reach us at (719) 683-2200
Semi-Auto Firearm Rentals: 
$25/per gun per hour
Firearms include: AR-15's, AK-47's, .22 Walther, S&W EZ .380, S&W Shield 9mm, Glock 43X, Glock 42, FN-FNH 9mm, CZ P-09 40cal, S&W XD .45, Chiappa & Mossberg 12ga. shotguns, Highpoint carbines 9mm/40cal/45cal
Must be 18+ for rifle or 21+ for handgun or accompanied by an adult and have a valid ID. 
MUST USE OUR AMMO IF RENTING OUR FIREARMS 
Full-Auto Firearms Rentals:
By appointment only and must be made at least a day or two in advance. 
Firearms available include: M-16, AR Pistol, Ak-47, Polish PPS43-C and PTR MP5
Prices for ALL full-auto's (includes firearm): Package deal: $100/100 rounds for any gun type
Or.. $49 for 20rds, $65 for 40rds, $79 for 60rds, $95 for 80rds, $109 for 100 rds. 
Classes: We offer youth safety, concealed carry and basic handgun courses. Advanced handgun is coming soon! 
See "Classes" tab for more information!